A FEW WORDS ABOUT US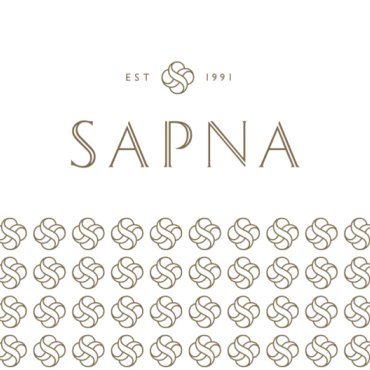 Here at Sapna we have been creating mouth watering food, drink, style and service for weddings since 1991. Whether serving an intimate party or dinner for 1000, we are passionate about every last detail.
Our chefs only cook using traditional methods and we help with all other services be it a bespoke wedding stage the like of which have never been seen before, show-stopping entertainment that will never be forgotten, or bespoke favours made to match your theme. We are Sapna Caterers. Curators of beautiful events.
HISTORY AND EXPERIENCE
Despite our continued growth and expansion of our events division as well as our food manufacturing base, Sapna still remains an independent family run company with a strong sense of tradition and a determined pursuit of excellence.
We currently operate from a newly custom built 15,000 square foot state of art kitchen facility in North West London
Our clients benefit from our quarter century of experience orchestrating some of the best weddings and events in town.
75%
of all our events are catered for over 300 guests
4%
of guests will reveal an allergy to gluten or dairy
100%
of all our food is served piping hot
40%
of cake is usually left over
The Sapna Philosophy
PASSIONATE
Sapna is passionate and takes pride in its product, peoplet, Events and Locations
FOCUSED
Sapna ethos is client driven and we focus our services such that they tailor perfectly for any given requirements
CREATIVE
Sapna is proud that its creativity and innovation lies at the heart of what it does
HUMBLE
Sapna's enviable success and growth is worthy of celebration but we are mindful to always remains humble and respectful and treat each event we produce with dedication and care
EXCELLENCE
Sapna strives for consistent excellence in all it does and supports this with a 'hands on' approach
Culinary
Sapna's secret to success has been the use of high quality ingredients placed in the capable hands of the best chefs
testimonials
some of your kind words
Sapna catered for 4 of my wedding events earlier this year, and I have since highly recommended them to a few friends who are equally as happy! Amazing food and excellent service, Shan and his team always go above and beyond the call of duty to ensure everything, especially the food, is just perfect for your special day.
Sonali Popat, April 2016
I had two of my functions with sapna. Mehandi at thistle heathrow and Valima at Renaissance Heathrow on 29th dec 2016, 4th jan 2017 respectively. Both the events were fabulous and a massive hit.The food and service was spot on. Excellent customers services provided by Zeeshan. A special thanks to him for making the special day memorable! Everyone loved it! Will highly recommend Sapna. .
Hassaan, Dec 2016
Thank you sapna for all your hard work on my wedding. The service leading up to the wedding was great and on the day it didn't dissapoint. The setting up and then the delivery food was so good - and the food itself was amazing and so much of it. The wedding was incredible and made more enjoyable knowing that everything was taken care of. Thanks again Simeen and Habil
Simeen Dawoodbhai, Sep 2016
Exceptional, personalised service. Zeeshan, Shruti and Sultan were endlessly accomodating, fair and highly efficient. Reliable caterers are integral for the smooth running of any event - we have trusted Sapna to do this for the last three weddings in our family and we would never go anywhere else. Thank you so much
Sophia Bobdiwala, Aug 2016
Sapna caterers delivered an oustanding service on my wedding day: the variety of dishes to choose from and the food quality is superb as noted by many of our guests. I had a good feeling from the moment I met Rumana and I wasn't wrong in my decision to hire Sapna over other caterers. My family were completely put at ease knowing that Rumana and her team would be there on the day making sure we had the best experience possible and accommodating all our food and logistical requirements. I will certainly be recommending Sapna in future to my family and friends and want to specially thank Rumana and all the team for helping to make my wedding so memorable.
Nisha Patel, Apr 2016
I used Sapna for our wedding at the Grosvenor House and their food, service and quality was exceptional. I really would recommend them to every couple seeking to make the best of their day. I didn't have to worry about anything on the day and that made a huge difference. Rizwan Tariq is very professional, courteous and was extremely flexible in meeting our requests.
S Ali, Mar 2016